Each bag handcrafted by Sean with Love--Leather,Fox,Beaver.

Heart-Star-Small 5.00,Medium 8.00 Large-12.00-

With Bead if prefer

Fox-Left 16.00   Beaver -right 20.00

4 1/2Lx3 1/2          5 1/2x 4 1/2

Leather Pouch

Small 4 in. 5.00

Medium 5 1/2 7.00

Large 6 1/2 in. 10.00

Sean Willyard                  email: frogsea@aol.com and I will call you.

P.O.Box 381

Bridger,Mt.59014

406-662-3432  or 406-446-9023 home

Please add 1.50 for shipping and handling-Leather

Will custom make size-colors of leather.

Please add 10.00 shipping on the Lamps

Will DISCOUNT on orders 5 or more

Call for bartering options=

Checks must clear-money orders shipped immediately.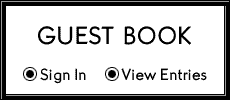 Newest Addition-Lamps-Walking Sticks

Base-Left Lamp 14 in w/shade 25"

Base Right Lamp is 15" w/shade 26"

$100.00 each $110.00 with shade

Will be adding more as made

Shades are 10 "regular--white or offwhite- I can also get the shades made with skin or bark above am working on contacting friend who gets them-Call and haggle over prices

This is  example-Not for Sale

Shade is special made.

  Walking Sticks

These two intertwine-One with hand holding globe-the other with globe midway-Feathers and Leather-$70.00

Below-Hand holding Crystal,Beaver,Leather and Feathers- $35.00

Zelikovitz Leathers & Crafts

We are an online supplier of leather and leathercraft products for the hobbyist or the professional.